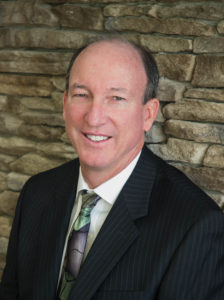 Glenn Brown MMSC, PT, ATC, SCS has been in clinical practice for 29years as a physical therapist and athletic trainer and has been Sports Certified Specialist since 1993. He obtained his physical therapy degree from the University of Delaware in 1984 while simultaneously satisfying the requirements to become a certified athletic trainer. In 1991 he obtained a Masters of Medical Science Degree in orthopedic Physical Therapy from Emory University in Atlanta, GA. As a former baseball player at the collegiate level and son of a former professional player he has been actively involved in baseball since early youth as a player. Additionally, he has coached at the youth, high school and collegiate levels and his clinical practice has regularly included working with the throwing athlete. As a clinician he has worked with athletes in all sports from youth to profe
ssional and Olympic level. As the father of four athletic children, three having played women's college soccer, he has worked extensively with his children's' teams for performance enhancement as well as the prevention and management of injury.   His passion for working with youth athletes stem from his own personal experiences with career limiting shoulder injury in baseball. Mr. Brown is currently in clinical practice in Dover, DE.
Call: 302-734-0100
---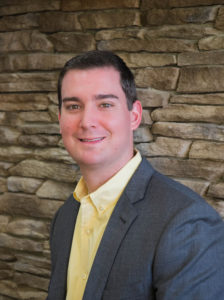 Robert Price, PT, DPT, COMT, FIT is a graduate from Utica College of Syracuse. He graduated with his Doctorate in Physical Therapy cum laude in 2009 and has been a member of the Dover community since that time. Dr. Price quickly established firm footing marrying manual therapy and a biomechanical treatment approach. He spent his first five years practicing under expert clinicians exploring a multitude of approaches which led to an eclectic treatment model. He now holds an advanced certification as a Certified Orthopedic Manual Therapist (COMT) and is a fellow in training via MAPS Orthopedic Manual Therapy Fellowship program.  Rob's area of specialty is in spinal rehabilitation offering services including mobilization and manipulation in addition to various soft tissue techniques. Other areas of specialty include rehabilitation of the running athlete with use of video analysis, post-surgical shoulder management, and the rehabilitation of dancer's. Rob's wife, Kimberly Price, owns and operates En Pointe Studio and is an asset as a consultant with a bachelor's degree in dance from Towson University.
Call: 302-734-0100
---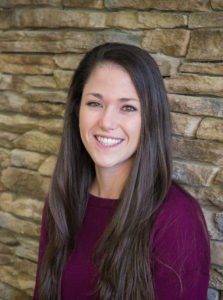 Jessica Clausen, PT, DPT, ATC is the newest Physical Therapist to the CORE team. She is a recent graduate, summa cum laude, from University of the Sciences' physical therapy doctoral program. She is a certified athletic trainer, and also holds her Master's and Bachelor's degrees in athletic training from San José State University and the University of Delaware. While studying at UD, her close proximity to Division I and high school athletes solidified her desire to pursue higher education and training in the Athletic Training and Physical Therapy professions. Through her intense training, Jessica has developed techniques that integrate manual therapy functional exercise resulting in outstanding treatment outcomes for her patients. Jessica specializes in hand therapy as well. She also develops strong working relationships with patients, as she believes firmly in empowering and educating patients as part of their recovery.
Outside of the clinic, Jessica has a knack for research and continues her post-doctorate work on the Achilles tendon and personal research regarding concussion prevention and treatment. She enjoys the outdoors, spending time with her family, and fishing with her friends. Jessica also has a special love of animals and support for our military and veterans, which drives her hopes to volunteer and give back in such capacities in the future.
Call: 302-734-0100
---
Katherine Monahan, PT, DPT, ITPT, COMT graduated valedictorian of University of Delaware's physical therapy doctoral program.  She is a native to Dover, graduating from Dover High School, and returned following graduation from the physical therapy program. As a dancer and performer since age 2, she has a particular interest in rehabilitation for performing arts.  She since has also developed an interest in concussion rehabilitation and is an ImPACT Trained Physical Therapist (ITPT).  Her desire to provide high quality manual treatments has also led her to obtain certification as a Certified Orthopedic Manual Therapist (COMT) and is trained with functional dry needling according to Kinetacore principles. She uses these skills to integrate manual therapy with specific activities to maximize recovery.
Call: 302-734-0100
---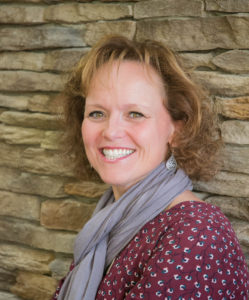 Anna Husfelt, Physical Therapy Assistant, moved to the is Dover area from her home in Pennsylvania in 1988. In 1995 she entered the Physical Therapist Assistant program of Delaware Technical Community College and subsequently graduated summa cum laude in 1999.  With over 15 years of experience, Anna offers a myriad of skill sets working in conjunction with our physical therapists.  She is an avid cyclist and runner which coincides with her interests in rehabilitation, passionate in the treatment of fellow athletes.  Additionally, she enjoys working with the geriatric population.
Outside the clinic, Anna is heavily involved within the Dover community.  She is affiliated with Team Red, White, and Blue, a veterans support group, active with her local church assisting the homeless, and volunteers as a cycling instructor at the Dover YMCA. 
---
Haley Pals, Physical Therapy Assistant moved to the Dover area from Iowa in June, 2017, with her husband, who serves the United States Air Force.  She entered the Physical Therapy Assistant Program at North Iowa Area Community College in 2014 and graduated in 2016.  She also holds a bachelor's degree in Exercise Science from Dordt College.  Haley has a passion for sports which carries over to her desire to help individuals through physical rehabilitation and exercise.  Additionally, she enjoys work with the geriatric population and runs our Gym Membership Program.  
Outside of the clinic, Haley is involved in her church, enjoys being outdoors, playing sports, and traveling back to Iowa to visit her family.  She also loves spending time with her four month old daughter, Rikki.